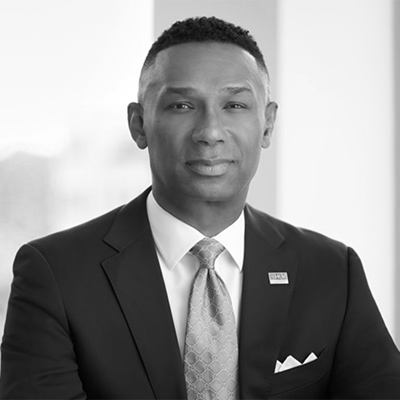 Johnny C. Taylor, Jr., SHRM-SCP, is President and CEO of SHRM, the Society for Human Resource Management. With over 300,000 members in 165 countries, SHRM is the largest HR trade association in the world, impacting the lives of 115 million workers. A nationally bestselling author, Mr. Taylor is a sought-after voice on all matters affecting work. He is frequently asked to testify before Congress and authors the weekly USA Today column "Ask HR."
He is the author of RESET: A Leader's Guide to Work in an Age of Upheaval. Immediately upon its release in September 2021, RESET was in the top three of the Wall Street Journal's list of best-selling hardcover business books. All author proceeds benefit the SHRM Foundation, which is committed to empowering HR as a social force for change.
He was appointed chairman of the President's Advisory Board on Historically Black Colleges and Universities and served as a member of the White House American Workforce Policy Advisory Board during the Trump Administration. He is Vice Chair of the Board of Trustees of the University of Miami, Governor of the American Red Cross, and member of the corporate boards of Guild Education, iCIMS, and XPO Logistics (NYSE: XPO).