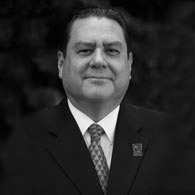 Main Current Responsibilities:
To lead the Human Resources function in AMC in the different countries that the Group has mining operations. Currently AMC operates in Mexico, Peru, Spain and U.S.A.
To lead the HR processes of Attracting, Developing and Retaining Talent within AMC.
To lead the Labor Relations with AMC´s different unions in all its mining operations.
To actively participate in AMC´s different Strategic Committees, ie.- Productivity, Strategic Purchases, Code of Ethics, Compensation,etc.
To represent AMC externally in Human Capital and Labor related matters.
Prior Jobs :
Bristol Myers- Squibb. Human Resources Corporate Director. Period : 2006-2014. Based in Mexico City.
Grupo KUO ( Formerly DESC )- One of the five largest Mexican Industrial Groups. Chief HR Officer. Period : 2003-2006. Based in Mexico City.
Unilever . VP Human Resources , Latin America. Period: 2000-2003.Based in New York,N.Y. Unilever , HR Corp. Director South America. Period : 1997-2000- Based in Buenos Aires.Arg
Unilever. HR Director, Mexico- Central America. Period: 1989-1997- Based in Mexico City.
Academic Background:
Master in Organizational Development- IberoAmerican University, Mexico City.
Bachelors Degree.- Business Administration. La Salle University, Mexico City
Post Graduate Diploma.- Labor Relations. Cornell University, Ithaca, NY, USA.